Cloud Migration | Migration to the cloud De Novo
De Novo offers a set of migration tools that allow you to move large amounts of data between cloud and terrestrial infrastructures in a short time without stopping the application of landscape applications (live migration).
The need for data migration arises constantly, but often this task requires non-trivial solutions. Difficulties arise due to large amounts of data and potential downtime of infrastructure capacity. De Novo's migration tools are designed to solve these problems, and transfer all data as quickly as possible, with minimal loss of time.
During warm migration, the primary data replica is transferred to the target site without turning off the application landscape. Only then does it stop for a short time to replicate the accumulated changes.
When using the Private Cloud product as an HPI Service, live migration is possible without wasting time and without stopping the main site.
Migration tools
NCDR
Native Cloud Disaster Recovery is a full-featured DR tool that can be used for warm cloud migration.
Veeam Cloud Repository (VCR)
Veeam's cloud backup repository allows you to place a full backup for further deployment of the IT landscape in the cloud.
OVF Tool
Free console software is designed to download OVF templates to the cloud.
DataBox
Mobile storage system for transferring large volumes (up to 30 TB), without the need for high-speed communication channels.
Learn more about migration tools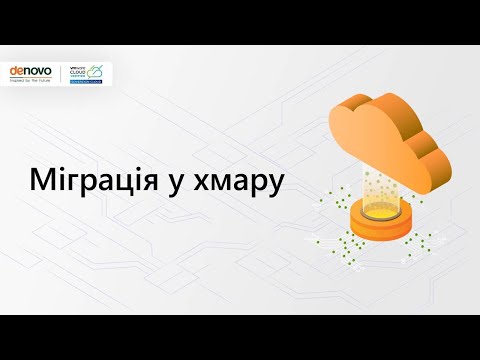 Download Whitebook: Comparisons of AWS, AZURE, GOOGLE WITH UKRAINIAN IAAS PROVIDERS
Get a Consultation
De Novo offers an ecosystem of cloud products to meet the diverse IT needs and challenges of your business!
Do you feel that you need more detailed information?
Do you want to consult on IaaS service?
Want a specification and calculation of cloud IT infrastructure to meet your business challenges and needs?
Leave an application and boldly ask all the questions you are interested in!
Get free consultation from leading Ukrainian IT specialists!
Are you interested in this page?
We care about the quality and relevance of our services and products, so your opinion is very important to us.
Feedback